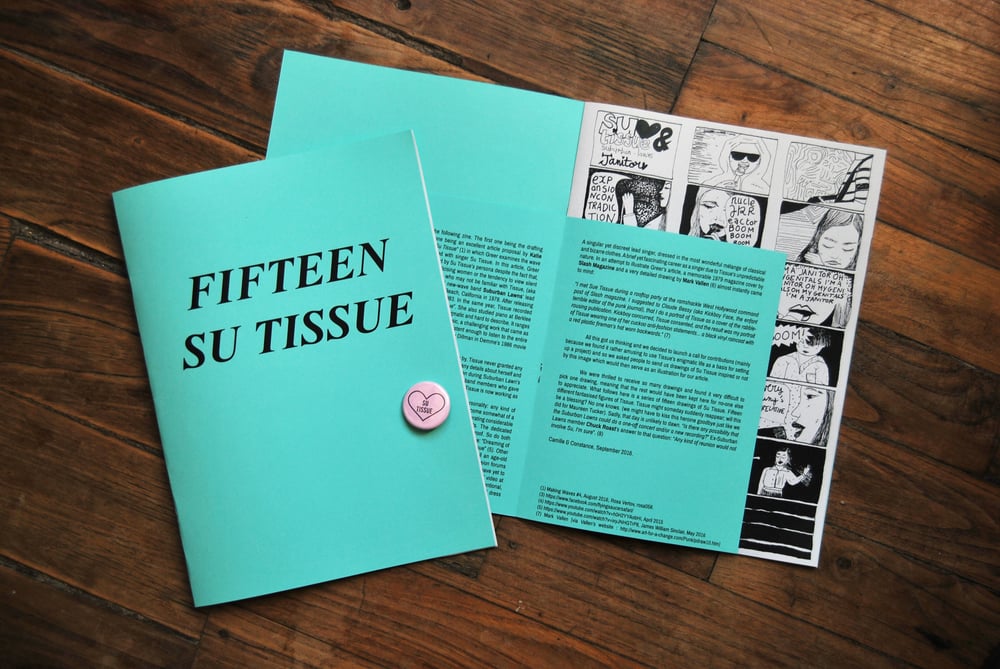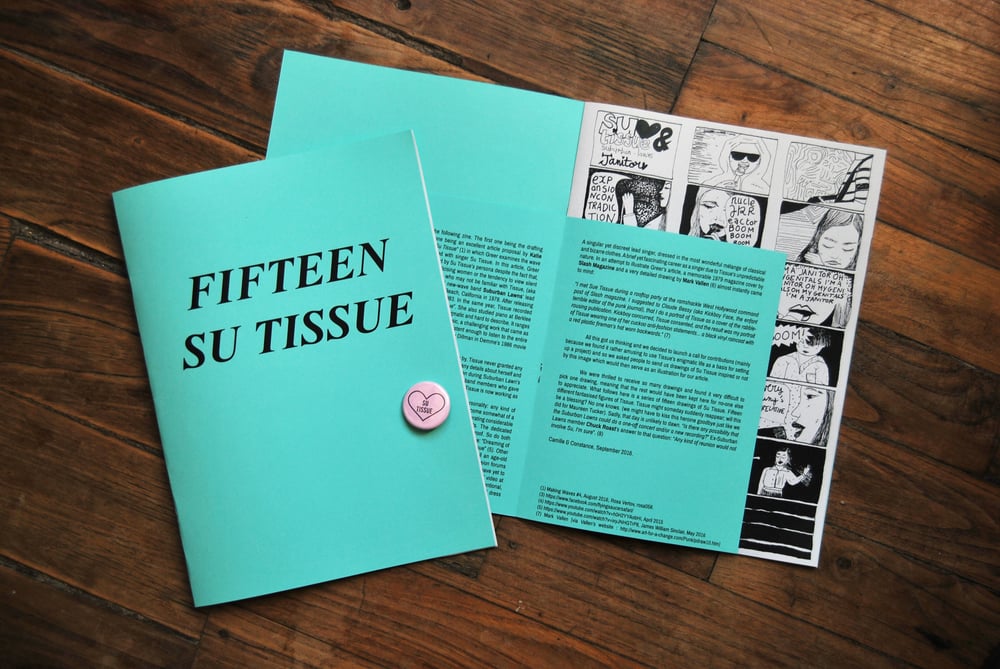 Fifteen Su Tissue
€7.00 / Sold Out
!! BACK IN STOCK - NOUVELLE IMPRESSION !!
Frais de port INCLUS / Shipping price INCLUDED (worldwide)
Fifteen Su Tissue is a fan art zine about Su Tissue.
Including : 15 drawings of Su Tissue by Anne-Sophie Le Creurer
Juliette Romero, Bikini Pea, Cécile B., Morgane, Yahval, Corentine Le Pivert, Lou-Cheyenne, Aurélie Sutter, Maïssa, Stephane Cador, Aya Miyake (No Lady Swears), Cat Sims, Constance Legeay, Jeremy Guézennec / An introduction by Rosa Vertov and a Su Tissue's lover badge.
Published by Rosa Vertov, October 2016
Black & White /circa 20 pages